---
Track Listing
1. Main Title (2:13)
2. Rogo and Linda** (1:32)
3. To Love (source) (3:07)
4. The Big Wave* (4:01)
5. Raising the Christmas Tree (3:24)
6. Death's Door (5:02)
7. Search for the Engine Room*** (2:49)
8. The Barber Shop* (3:05)
9. Death of Belle*** (3:26)
10. Hold Your Breath* (3:06)
11. The Red Wheel (3:00)
12. End Title (3:34)

* Contains music not used in the film
** Not used in the film
*** Stereo
Academy Award Nomination: Best Dramatic Score
The Song The Morning After (written by Al Kasha and Joel Hirschhorn, NOT by Williams) won an Academy Award.
---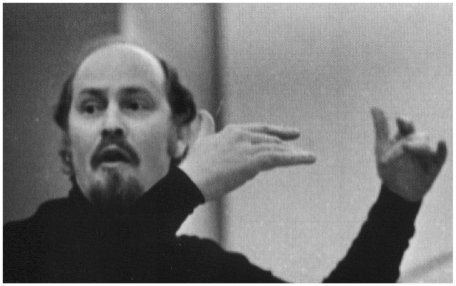 John Williams (1970)
---
"What more do you want of us? We've come all this way, no thanks to you.
We did it on our own, no help from you. We didn't ask you to fight for us,
but damn it, don't fight against us! Leave us alone! How many more
sacrifices? How much more blood? How many more lives?
Belle wasn't enough, Acres wasn't. Now this girl! You want another life -
then take me!"
Rev. Scott (Gene Hackman)
This score was published by Film Score Monthly
on one album together
with "The Paper Chase" and "Conrack".
Here are Producer Lukas Kendall's liner notes: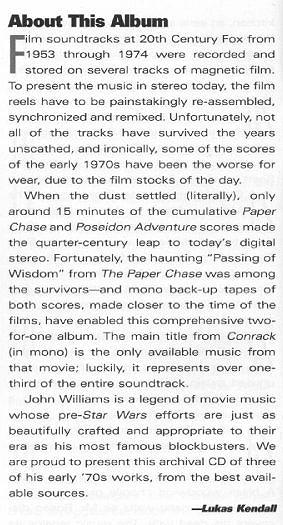 ---