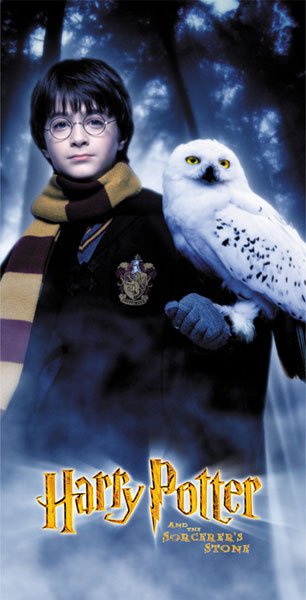 MAGIC. There's precious little of it in today's world. Most of us re-discovered magic in the pages of J.K. Rowling's "Harry Potter" books. As adults, we were transported back to a more innocent time in our lives when we first discovered the promise of a better future and the possibility that good can overcome darkness and evil.
When I began the process of turning "Harry Potter and the Philosopher's Stone" into a film, my one goal was to remain true and faithful to the spirit of the book. The meant shooting the entire picture in England, casting all British actors and not straying far from the original text of the novel. It also meant choosing a composer whose music could capture the richness and texture of this complex, imaginative story. I felt there was only one man who could accomplish this. John Williams.
John's music for "Harry Potter and the Philosopher's Stone" is a towering achievement. It works on several levels. It's a brilliantly constructed companion piece to the film, integrating seamlessly with every image and emotion. It's also a fantastic record, a classical concept album, telling the story of Harry Potter with music. But most importantly, it captures the soul of the Harry Potter world. There is a moment in the book and the film when Harry opens his letter from Hogwarts School of Witchcraft and Wizardry and realizes that he is, in fact, a wizard. At that moment, Harry becomes free to dream. John's music creates the same response in the heart of each listener. It liberates your imagination and gives you the freedom to dream. So put on this record, sit back and dream. Dream of flight. Dream of defeating Dark Lords. Dream of winning a Quidditch match. But most importantly, dream of magic.
Chris Columbus, London, September 21, 2001