---
John Williams' acceptance speech:

"Thank you very much, George Lucas and Gary Kurtz, for the opportunity of composing a score for your marvellous film, and to Lionel Newman, Herb Spencer and the London Symphony Orchestra for a splendid performance and I think a great recording by Eric Tomlinson, and for myself, ladies and gentlemen, my warmest thanks for this very treasured award and marvellous moment. Thank you."
---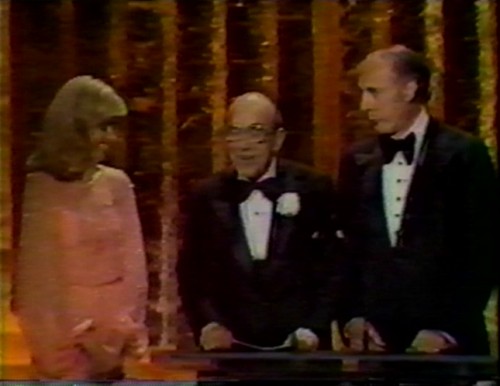 Olivia Newton-John, John Green and Henry Mancini
present the award for Best Original Score.
---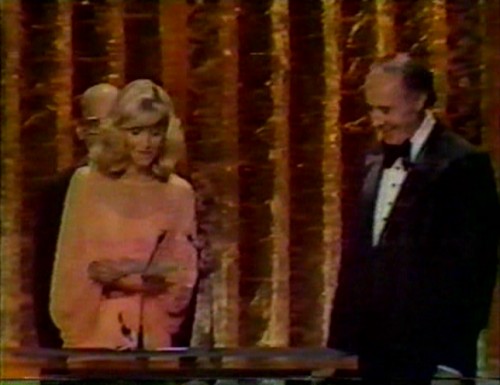 Olivia Newton-John announces the winner: John Williams for Star Wars
---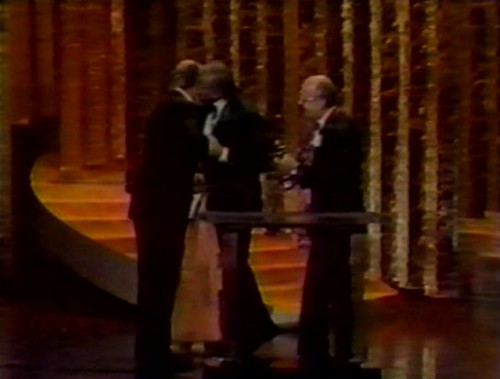 Henry Mancini congratulates the former piano player of many of his albums with a kiss.
---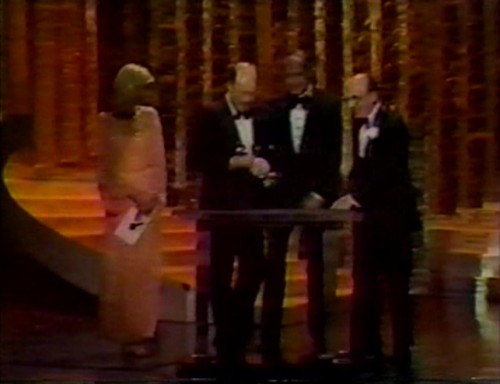 ---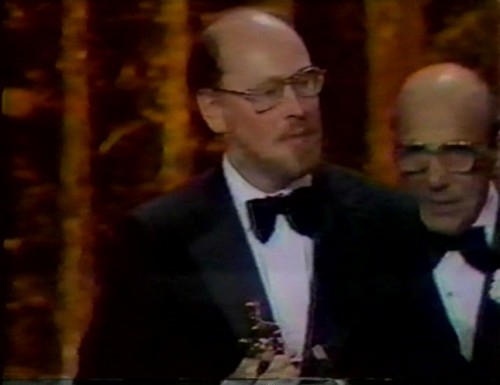 ---