---
World Premiere Performance
Concerto for Viola and Orchestra (2007)
World Premiere Performance
1. Introduction by John Williams (3:20)
2. First Movement (11:16)
3. Second Movement - "The Family Argument" (3:51) *
4. Third Movement (9:19) **
Cathy Basrak, viola
* Timothy Genis, timpani
** Ann Hobson Pilot, harp
Stargazers (1982, rev. 2009)
First Live Performance
5. Introduction by John Williams (1:28)
6. Stargazers (5:31)
Ann Hobson Pilot, harp
---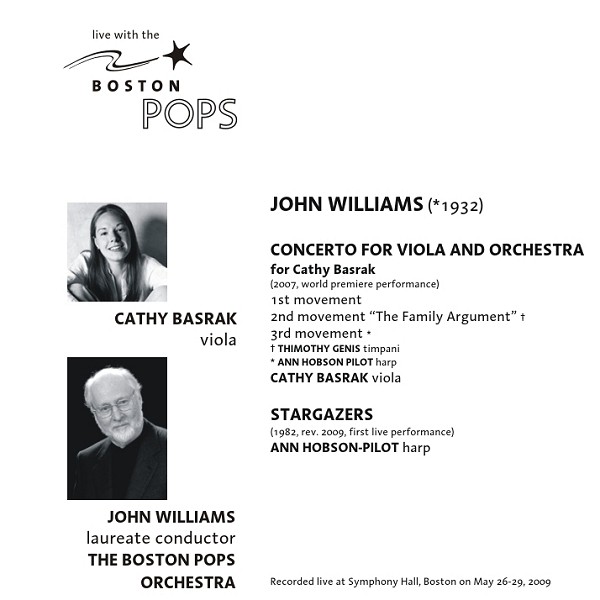 Artwork by Miguel Andrade
---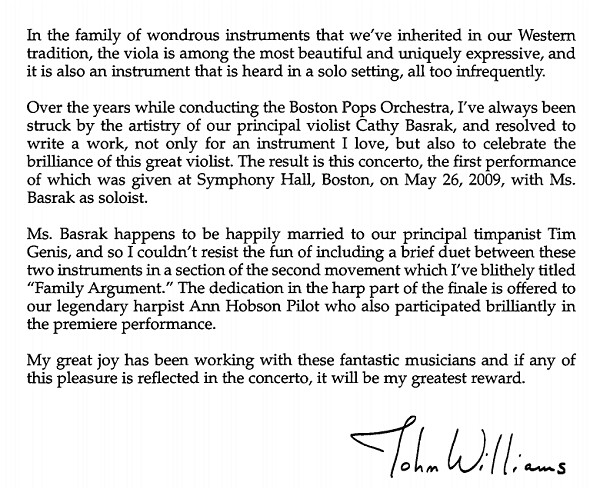 ---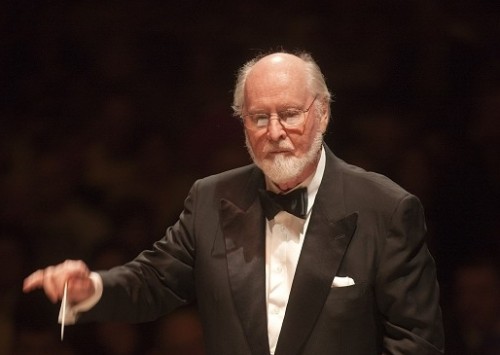 ---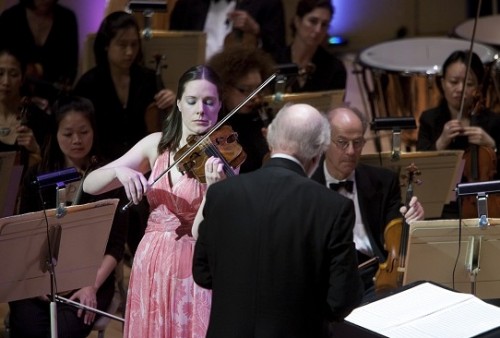 ---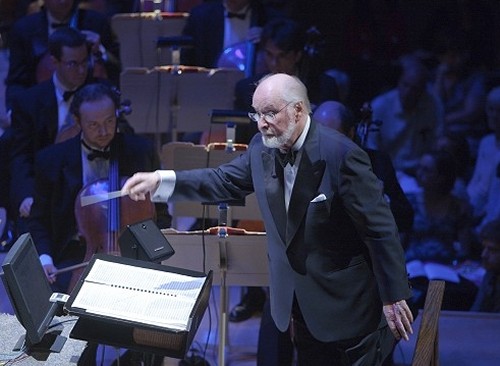 ---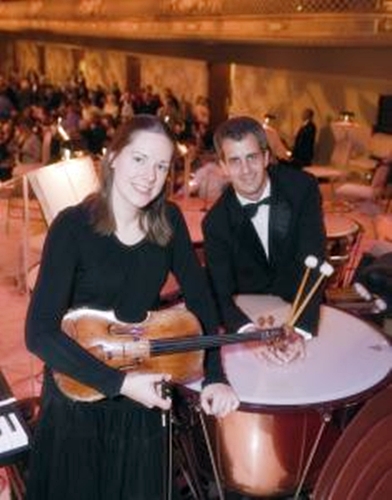 Cathy Basrak (viola) and her husband Timothy Genis (timpani).
---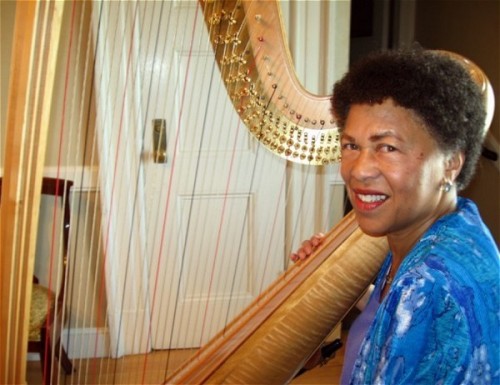 Ann-Hobson Pilot (harp)
---
Williams salutes a virtuosic violist
John Williams's concerto written for Pops violist Cathy Basrak includes a duet with her husband, timpanist Timothy Genis.
by David Weininger (May 22, 2009)
Six years ago, John Williams was conducting the Boston Pops in Alan Shulman's Theme and Variations for viola and orchestra. The soloist was the Pops' principal violist, Cathy Basrak, who is also assistant principal violist of the Boston Symphony. Williams came away from the encounter full of admiration for Basrak's talent and musicality.
"It happens frequently with this orchestra," the composer says by phone. "It's filled with fantastic virtuosi who sit there night after night, and we don't get a chance, even if we conduct them, to know them personally and know how really great they are."
Basrak didn't realize it, but that first encounter was the catalyst for a piece Williams began planning soon after. The process culminates next week when she and the Pops premiere Williams's new viola concerto, with the composer conducting. Williams kept the piece a secret during its gestation, surprising her with the finished product two summers ago at Tanglewood.
"He sent me a message asking me to stop by," says Basrak from her home west of Boston, adding that Williams had made vague allusions to a piece over the intervening years; she figured that he was finally ready to begin discussing it in detail. "Instead, I got there and there it was, already completed.
"As a professional musician, to be acknowledged this way by someone of his stature is phenomenal," Basrak says. "To have been singled out and have the gift of this piece is just mind-blowing."
The concerto is something of a family affair. Its second movement contains a duet for the viola and timpani, humorously titled "Family Argument." It's a nod to Timothy Genis, principal timpanist of both the Pops and the BSO, and Basrak's husband of nearly six years. Williams is a longtime admirer of Genis as well.
"Looking at them, they give me a glimpse of what the future may be, at its best," he says. "They're young people whom we can be so proud of and who, in a troubled world, augur for a future of music that could be fantastic."
The two initially played through the duet last summer for Williams, who asked what they thought of it. Genis humorously pointed out that in the original version the timpanist got the last word in. "I don't know what your arguments are like at home, but I don't think that's really accurate," he remembers saying.
The composer revisited the section, which now ends with the viola triumphant. It's also longer than in its original version, stretching some 25 measures and accounting for a large portion of the movement. "I don't know what that says for us; our arguments usually don't last that long," jokes Basrak.
The piece ends with a gentle, lullabylike passage, perhaps an oblique reference to the couple's two daughters, 3 1/2 and 1. From the time he gave Basrak the concerto, Williams implored her not to let it eat up too much of her time. "He was always concerned for my well-being, making sure that my priority was for my family, which was very endearing," she says. Finding the time to learn a difficult new piece intensified the balancing act between work and family commitments that all working parents face.
"I'm so aware of my choice to be a working mom, the effects that it has now and the potential effects, both good and bad, that it will have down the line," says Basrak, who plans to bring the children on stage for a bow, should nap schedules cooperate. "At some point in their lives each of them is going to ask me why I work. And this is the biggest event of my career to use as a story for them; this is something very special that happened to mom. And I want to include them in that. I want them to know they were just as important as myself to experience it."
One final connection is encoded in the concerto's third movement, which opens with an extended cadenza for the solo viola and harp. The passage is dedicated to Ann Hobson Pilot, who will retire after this summer's Tanglewood season, after 40 years with the orchestra. ("Much too early," laments Williams.) She had originally been planning to leave after the last Symphony Hall portion, but Basrak pleaded with her to stay on long enough to play the premiere.
Asked whether he considers the orchestra itself a kind of extended family, Williams replies, "I guess one of the wonderful things about working with an orchestra like the BSO is that time itself can have a wonderfully enriching and binding effect without our even knowing it. It doesn't contribute to fatigue but to richness. At the end of the day, we suddenly realize how truly close we really all are."
(Thanks to www.boston.com !)
---