---
Concerto for Horn and Orchestra
- Composed for Dale Clevenger and the Chicago Symphony Orchestra in 2003,
on a commission from the Edward F. Schmidt Family Commissioning Fund.
- The orchestra consists of three flutes and piccolo, three oboes and english horn,
three clarinets and bass clarinet, three bassoons and contrabassoon, four horns,
three trumpets, three trombones and tuba, timpani, percussion, harp, piano,
celesta, and strings.
- The concerto was premiered by the Chicago Symphony Orchestra,
conducted by John Williams, on November 29, 2003.
- Naxos released the concerto exclusively on digital format through iTunes and Amazon.com
on September 28, 2010.
1. I. ANGELUS (5:40)
"Far far away, like bells
At evening pealing"
2. II. THE BATTLE OF THE TREES (2:11)
"Swift Oak ... Stout Guardian of the Door"
3. III. PASTORALE (8:43)
"There Came a Day at Summer's Full"
IV. THE HUNT
"The Heart Loves the Highwood"
4. V. NOCTURNE (7:55)
"The Crimson Day Withdraws"
5. Telephone interview: Leonard Slatkin talks to John Williams (16:00)
---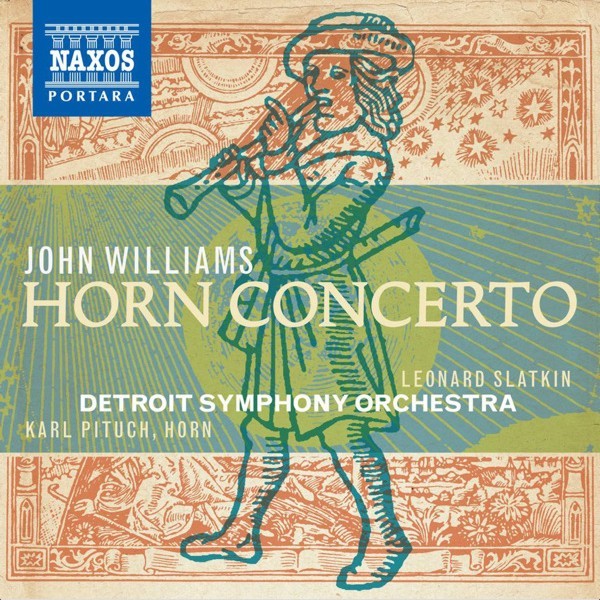 ---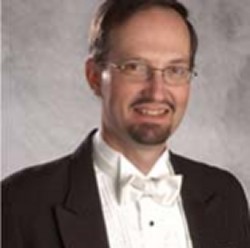 Karl Pituch, Principal Horn of the Detroit Symphony
---